facebook digg this Friday, June 19 2009 in Blog | 5 Comment(s)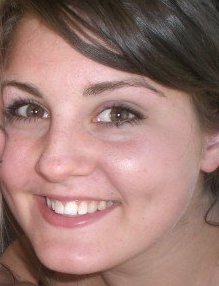 Many people say that when you have children, you can really start to experience and understand the "father-heart" of God. I am merely nineteen years old, and though I have no children, the Lord has shown me a huge part of His heart through my father, Ben Ferrell.
Like most children in their adolescence, I have not always been appreciative of the fact that "Father knows best." However, my dad has continued to exhibit his love to me. I never fully understood this type of love until I was older. I certainly have had my share of rebellious moments growing up; though never completely monumental, I know they were painful to witness. I remember one time in particular when I was about fourteen; I knew I wanted to date this boy that I was completely head over heels "in love with." My dad, wise as he is, knew it was not a good idea. Despite what he thought, I still would not listen. I could tell that I hurt my dad, and something inside me, much like what happens when I disobey the Lord, was empty. As most of these stories go, I ended up getting burned. However, the sweetest moment I can remember having with my dad, is coming back to him, humbled, heartbroken, and distraught. I remember him holding me as I cried. He forgave me instantly, and was only focused on healing my heart. This is the essence of the Father's love. It does not matter how many times we try to run away, or do what we want to do, God will forgive us no matter what. Our heavenly Father will always bring us back, hold us in His arms, and tell us how much He loves us. Many times our own minds and human stubbornness hold us back from the greatest love in the world. Our own stubbornness brings us crashing right back down to earth. Be encouraged today. Remember that regardless of how many times you mess up, how many ways you feel you do not deserve this life changing love, He is there. Take joy in the Lord today, He is your heavenly Father.
One of my favorite songs of my dad's is "Father's Love," which is on his Sacrifice of Praise album. The song communicates so wonderfully about this love I have described. Enter into the presence of the Lord! I suggest you order Sacrifice of Praise today. You will surely be blessed.